Frequently asked questions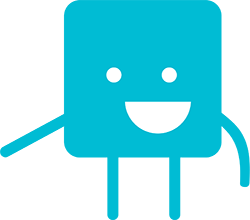 What is a Progressive Web App
Progressive Web App (PWA) is an emerging technology with a goal to deliver a rich, native app experience through a mix of modern web capabilities. It is a lot easier, less time comsuming and much less expensive to develop a PWA than a traditional native app. Users navigate the app (PWA) using the same gestures as a native application and in most cases cannot tell the difference and with PWA being platform independent means that you only need to develop one app for Android, Apple & Windows.
I've heard that PWA is not a true app
PWA is a new technology and causing a few ripples in the traditional app market. It's understandable that some people don't understand PWA and how it works but they will in time as it becomes more popular. PWA app's install to a device just like a native app. The 'P' in PWA stands for 'progressive' and describes how this new technology is contantly evolving and improving. The 'A' stands for 'App'. Some say PWA is the future of apps due to the many advantages.
What are the advantages
There are many to list as PWA was invented to circumvent the issues of traditional apps. Here are some great benefits:
- Offline use
- Fast performance on slow connections
- Cross platform
- Very small install size
- Only works over secure network
- No app store middle man
- Instant updating
- No commissions for e-commerce use
- Easily discoverable by search engines

Native or PWA
As PWA is a relatively new technology there are a couple of issues. Push notifications are not yet supported on Apple devices although this is likely to change in the very near future. Zappii push notifications are delivered in-app to overcome this issue for the time being. Some older Apple devices will not use the included app icon and will use an image of the apps content as the icon. Taking the above into account and if this overcomes the very high cost and lengthy development of a native app and your app content can be delivered in the same format as a webpage then PWA is definitely the way to go. You will save money and experience a less resistant more direct and easier to maintain path to the mobile platform.